Hi guys!
Feels like it's been awhile since I got to catch up with y'all on a personal level. On "writerly" terms –> I'm still working on July's Journal Jots (that's how far behind I am) and have been considering sharing my terrible first attempts at sex scenes. At least we can all have a good laugh at my expense. I know I don't showcase lots of recurring characters on here but I do write about a few of them over and over again at home. I have my favorites, ya know? Finnie/Tate, Jett, and Thea – there are several I always seem to come back to. It's weird to create people in your brain and slowly fall in love with them but it's my favorite part. Same with reading – nothing makes me happier than finding a character I can connect with and wishing there was more at the end.
Along the reading lines, here are a few of my favorites I've knocked out the last couple weeks. Keep in mind my favorite genres are a mix of Fantasy, Sci-Fi, YA, New Adult, and Historical Fiction: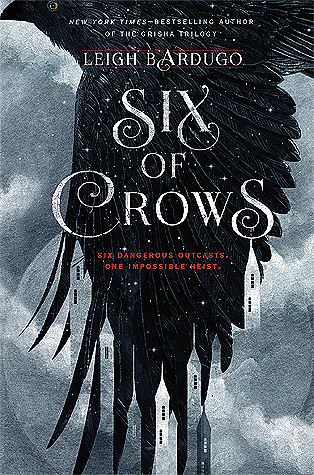 <– I'm a little late jumping on the Six of Crows bandwagon but DAMN! Thank you, Leigh Bardugo. I devoured the Grisha Trilogy (her previous books) as fast as she could put them out there but SoC was a whole different ball game. I would like to point out – I usually don't like bouncing back and forth between several characters but I found myself enjoying every single point of view in the crew. The MCs were all so different, yet the way they formed as a whole was quite delicious. I knocked it out in two sittings. I could barely stop. And the only reason I did stop was because it was 3 a.m. and I had to get up early to shower.
"I'm a business man," he'd told her. "No more, no less."
"You're a thief, Kaz."
"Isn't that what I just said?"
― Leigh Bardugo, Six of Crows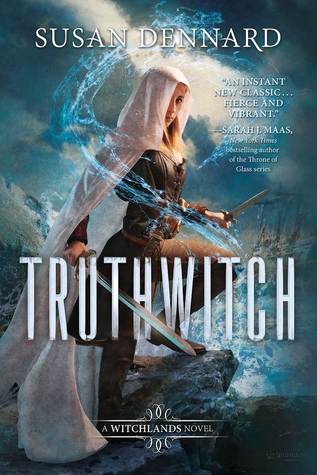 Helllllllo new favorite chick friendship! –> Susan Dennard's Truthwitch. Safiya and Iseult are seriously so freakin' great. (The male MCs are, too, don't get me wrong – but for once I actually liked the focus on the growth/trials of friendship.) The magic – while simple in it's own way – is weaved so well into the story & history. It's not just a random toss-and-catch info dump. The romance had enough of a "slow burn" to be addictive although it's not too far from instalove. (If you've read it: that dance, though – ahhh. Call me cheesy all you want – but dayuuum.) The one who stole the show? Iseult. She was an instant favorite – even with as much as I liked Safi – Iseult was just so much more interesting. She's intense and not your stereotypical "different" in YA right now. Although there is a love story involved, honestly –> I liked the focus on female friendship, connection/protection, and evolving as women so much more.
<–Excuse me while I gush over Revenge and the Wild by Michelle Modesto, too. Here's what I wrote on Goodreads:
"Whatta twisty, dark little piece of goodness. Louis L'Amour with a little True Blood and a dash of steampunk. I'll take it. Westie rocked my world – seriously. Give me more of this girl. Albeit – the love rectangle sortta crushed a tiny piece of me BUT didn't make me dislike Mr. Alley or Mr. Costin any less. (Never was a James fan – I can totally say that in truth.) And a STANDALONE! Lawhd. Thank you. Adored it, Ms. Modesto. Adored it."
There is a healthy dose of crushing admiration spread out for the main character, I'll warn you. However, it didn't take anything away from the story for me. Here's the highlights: cannibalism, fierce (seriously) female MC, weaponry, and fantasy creatures. The setting rocks – small town filled with any and all sorts of beings. I enjoyed Westie's flaws more than anything. She's pretty gritty. And y'all know how I like gritty.
"The world makes things for each place. Fish for the sea, Rocs for the mountain skies, and girls with sun in their skin and perfect aim for a desert that doesn't let weakness live."
― Alwyn Hamilton, Rebel of the Sands
<–I had major mixed feelings for this one for a while. It was a little of a roller coaster of dull then BOOM BOOM BOOM but in the end I gave it 4 stars and kept it on my bookshelf. (I still have my Bullshit Box, just so everyone knows. Luckily I haven't tossed too many in there lately.)
Picked this one up right after I sat Revenge and the Wild down – not meaning to ready mixed-genres-westerns back to back but that's what happened. I laughed pretty hard when I read a review of this on Goodreads from one of my favorite book reviewers (Khanh (the Grinch)) — she said:
"1. Girl with special skills/power growing up in a place where she's different and special
2. Girl has no parents/dead parents
3. Girl disguises herself to get the fuck out of Dodge
4. Girl falls in with a guy who can't possibly be the romantic interest! Not
5. Girl goes on a long-ass, unending, again, excruciatingly dull road trip to get to wherever the fuck she's supposed to go"
She said it with a tad bit (note the sarcasm) of negative connotation but I still thought it was pretty accurate. I enjoyed all 5 of those elements but do understand her opinion, too. Cracked me up.
(all book photos = Goodreads.com)
---
((Duds included: (1)Beastkeeper by Cat Hellisen. Yikes. It had LOTS of good reviews/notes but I barely made it through it. (2)The Iron Witch by Karen Mahoney – DNF after 25%. Not gonna lie.))
---
Other things I am currently hooked on:
DIY Fall Decor –> HURRY UP AND GET HERE, AUTUMN!
Galaxy tattoos & watercolors
I am LOVING all the State Fair pictures of kids showing. Keep sharing, y'all!
40s style dresses
"Seedles" –> Seedles Website (Kind of a neat idea!)
Brown lipstick
All the Smith & Myers covers I can get (I know I'm behind!) – Smith & Myers Playlist but seriously. How amazing.
Old churches revamped into houses –> wasn't sure how I felt at first but some of them are BEAUTIFUL!
VENI VIDI AMAVI … We Came. We Saw. We Loved.
I've continued to sort books/purge. Yikes. Saying goodbye to all of these (no, not easily) and they were only one bookcase of culls. Wish me luck with the others. I am in the process of building some new shelves, too. Managed to gather up four old doors so we'll see how that project goes. Meaning: how much I manage to do myself before Dad says 'Give that here. You're gonna hurt yourself.'
What kinda book people are you all? I love the feel of a physical book although I DO have a Kindle and use it somewhat irregularly. What are your all's feelings on keeping books for the sake of keeping them? It's hard for me to let go – some of them are sentimental while others are seriously just for show. I've contemplated getting rid of EVERYTHING minus my absolute favorites/fallbacks and going full force into e-reading. (Let's be real, it won't happen but the fact I'm even considering it is progress, right?)
**I started rewatching Glee from the beginning. (I'm a sucker for some Finn Hudson, you guys. Let me go cry now.)
**I've been lucky to have LOTS of girl-nights lately. Seriously. My friends are the best – my sweet little blonde tarts. Tried a few different wines and bitched/bragged about men in general. It amazes me how much better I always feel after I spend a few hours with those goofs.
**Hagan has been asking me lately where little brothers and sisters come from. So- KEEP ALL PUPPIES AWAY FROM ME! Say all you want about baby fever but puppy fever is just as bad. Top that off with the fact my brother and his girlfriend just got a new beagle boy and I was practically drooling. (Those beagle ears.)
Hope everyone has a wonderful weekend!
Love,
Brianna